Mike Woodel | The Post and Courier
GEORGETOWN — Damage to residential and commercial properties in Georgetown County by Hurricane Ian is in excess of $53 million, county Emergency Services Director Brandon Ellis said Oct. 6. That number draws from the county's determined impact area along the coast which took on significant storm surge late last week, as well as damage to properties reported directly to the county.
Ellis said the damage assessed was overwhelmingly but not exclusively located along Georgetown County's 34-mile coastline. After ravaging Florida, Ian made landfall south of Georgetown on the afternoon of Sept. 30 as a Category 1 hurricane with 85 mph winds. It left a path of destruction that included downed trees, power outages, storm surge and torrential rainfall. No deaths caused by the storm in South Carolina have been reported, but damage assessment along the state's coastline is ongoing.
Georgetown County will have a clearer picture of the damage done by Ian on Oct. 7, the deadline to provide estimates for the county's public assistance damage assessment to the S.C. Emergency Management Division.
Ellis said those numbers will include costs related to first responders and damage to municipal and county properties, including beach accesses as well as the costs of the county public works department to place sand blown into the streets of Garden City back onto the beach.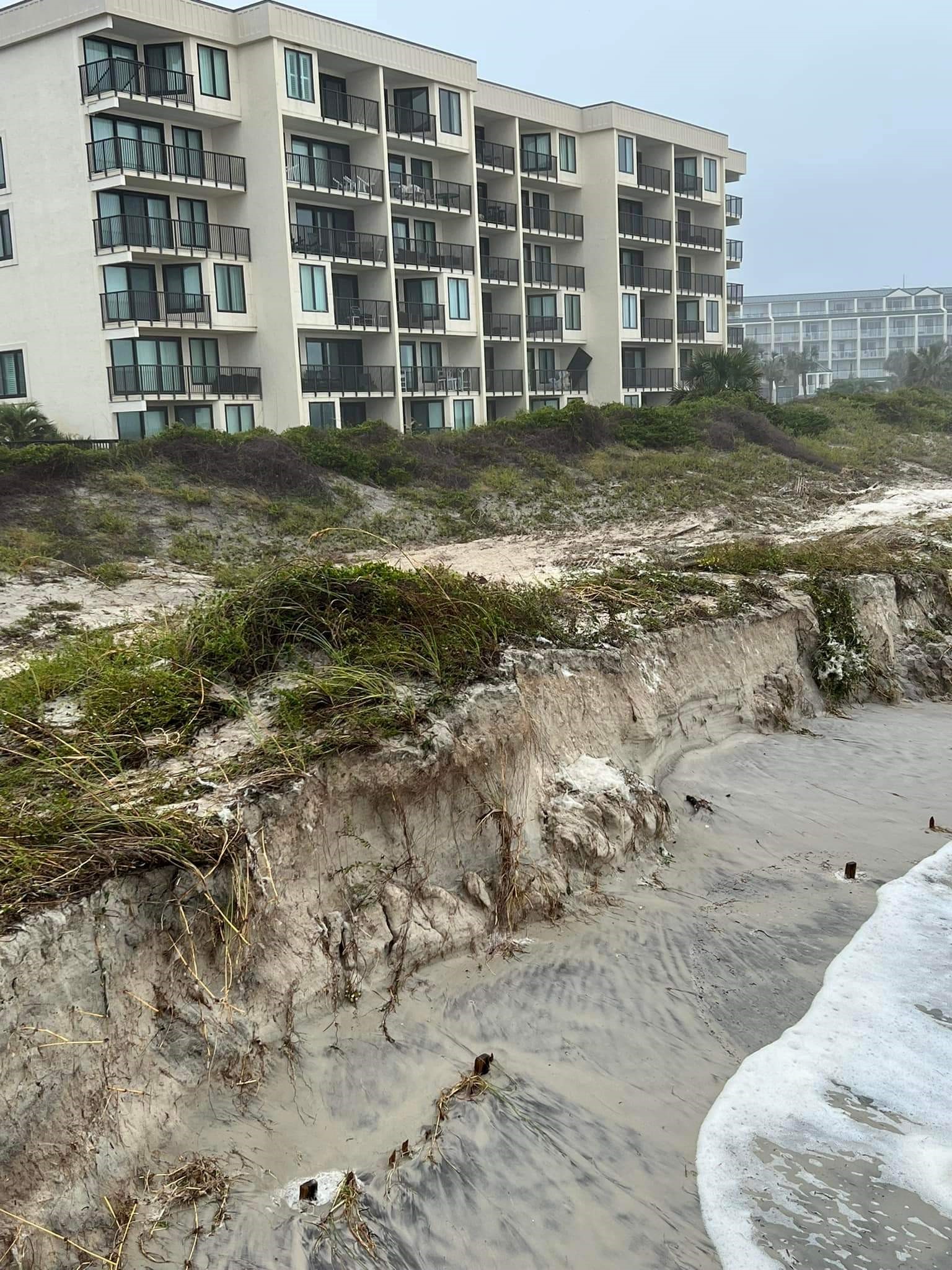 Most of Garden City is under the jurisdiction of Georgetown County's neighbor to the north, Horry County, but the county line zigzags between properties in the area of Yucca Avenue. Marsh separates Georgetown County's portion of the oceanside census-designated place of approximately 10,000 residents from Murrells Inlet.
Damage estimates for the county's beaches are likely to take longer to finalize. Multiple media outlets reported this week the U.S. Army Corps of Engineers is in the process of surveying the beaches of Pawleys Island, which saw several feet of storm surge and the loss of the end of its wooden pier.
Georgetown County is under the jurisdiction of the Corps' Charleston District, which covers all of South Carolina except for a sliver of land in the Savannah River watershed. Corporate Communications Chief Glenn Jeffries of the Charleston District said the Corps is conducting surveys to determine how much sand was lost along the coast of Georgetown County. The surveys will include use of the Corps' RAMbLr, an all-terrain vehicle with an attached LiDAR — Light Detection and Ranging — mapping system that allows for generation of topographic maps to estimate loss of beach materials.
"We will collect the information, analyze the data, estimate costs, and that will all be used to determine if the project qualifies for emergency rehabilitation," Jeffries said.
The process is estimated to take two months. Jeffries added there is not a guarantee whether area beaches will qualify for emergency rehabilitation funds but if they are deemed eligible, repairs will be funded in full by the federal government.
October 7, 2022 - Post and Courier